text.skipToContent
text.skipToNavigation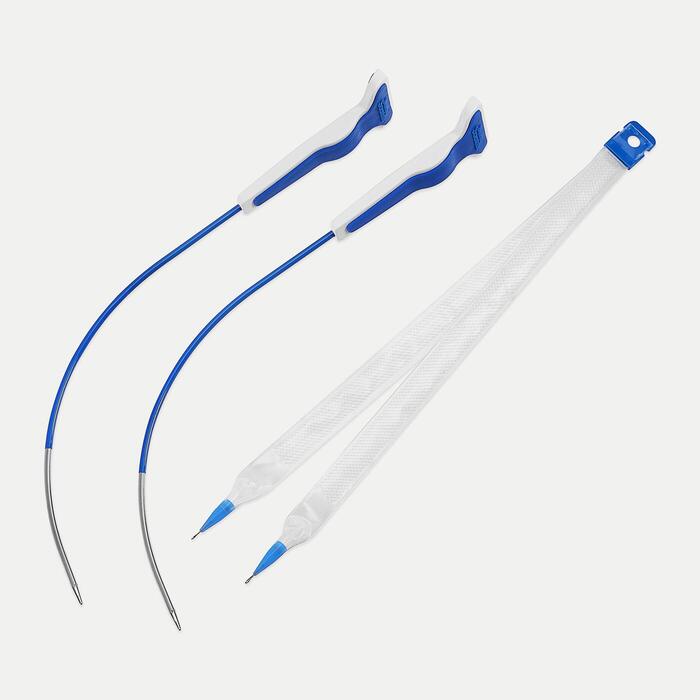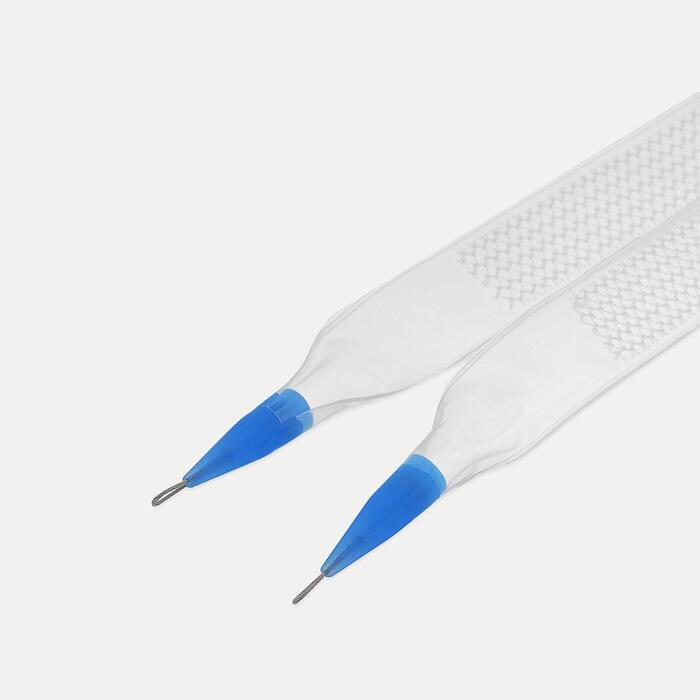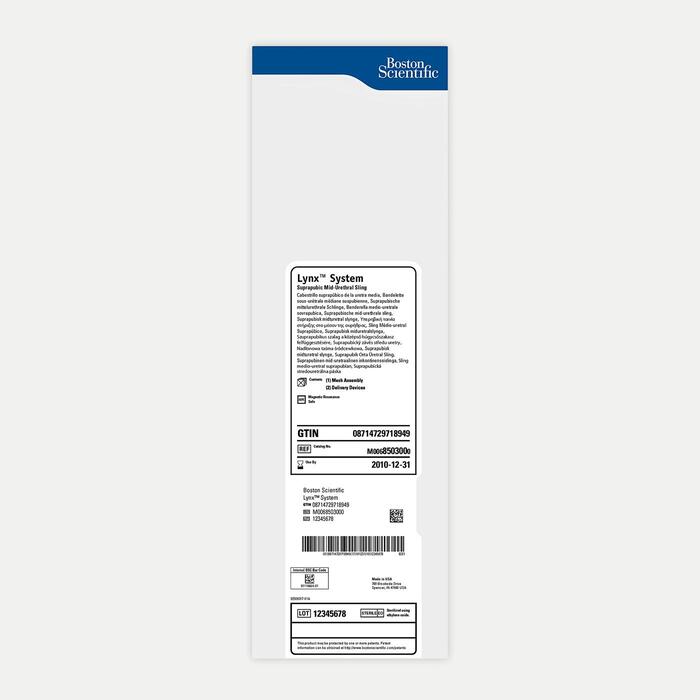 Lynx™
Lynx Sling System
Product Number:
M0068503000
The mesh implant is intended as a suburethral sling for the treatment of stress urinary incontinence resulting from urethral hypermobility and/or intrinsic sphincter deficiency. The delivery devices are intended for use as an aid in insertion, placement, fixation, and anchoring of surgical mesh during urogynecological procedures.
---
You will get an email upon availability
Product Details
Intended to facilitate suprapubic device passage with an association mechanism that is designed for smooth transition from loop to mesh
Handle
Non-skid grip is designed to prevent hand from slipping during intra-operative manipulations
Needle
Designed to facilitate suprapubic device passage
Needle is colored to enhance visibility during cystoscopy
Caution: For Female Mid-Urethral Slings: Federal (US) law restricts this device to sale by or on the order of a physician trained in use of surgical mesh for repair of stress urinary incontinence.
Refer to package insert provided with this product for complete Indications for Use, Contraindications, Warnings, Precautions, Adverse Events, and Instructions prior to using this product.
Potential risks for Boston Scientific Suburetheral slings: The following adverse events have been reported due to suburethral sling placement, any of which may be ongoing, but are not limited to: As with all implants, local irritation at the wound site and/or a foreign body response may occur, Foreign body reaction may be acute or chronic, Pain (pelvic, vaginal, groin/thigh, suprapubic, dyspareunia) (acute or chronic), Dyspareunia, Tissue responses to the mesh implant could include: erosion into organs (urethra, bladder or other surrounding tissues); exposure/extrusion into the vagina, Mesh contact with urine via erosion/exposure/extrusion may result in stone formation, scarring/scar contracture, Necrosis, fistula formation (acute or chronic), inflammation (acute or chronic), Mesh contracture, Tissue contracture, Vaginal shortening or stenosis that may result in dyspareunia and/or sexual dysfunction, Pain with intercourse that may not resolve, Exposed mesh may cause pain or discomfort to the patient's partner during intercourse, Sexual dysfunction, including the inability to have intercourse. Like all foreign bodies, the mesh may potentiate an existing infection. Allergic reaction has been reported. Known risks of surgical procedures for the treatment of incontinence include: pain, ongoing pain (pelvic, vaginal, groin/thigh, suprapubic, dyspareunia), Severe, chronic pain, Apareunia, Leg weakness, Infection, De novo detrusor instability, Complete failure of the procedure/failure to resolve a patient's stress urinary incontinence, Voiding dysfunction (incontinence, temporary or permanent lower urinary tract obstruction, difficulty urinating, pain with urination, overactive bladder, and retention), Bruising, bleeding (vaginal, hematoma formation), Abscess, Vaginal discharge, Dehiscence of vaginal incision, Edema and erythema at the wound site, Perforation or laceration of vessels, nerves, bladder, urethra or bowel may occur during placement. The following additional adverse events have been reported for the Solyx SIS System: Dysuria, Hematuria. The occurrence of these events may require surgical intervention and possible removal of the entire mesh. In some instances, these events may persist as a permanent condition after surgical intervention or other treatment. Removal of mesh or correction of mesh-related complications may involve multiple surgeries. Complete removal of mesh may not be possible and additional surgeries may not always fully correct the complications.
Caution: U.S. Federal law restricts this device to sale by or on the order of a physician.
All images are the property of Boston Scientific.
All trademarks are the property of their respective owners.