text.skipToContent
text.skipToNavigation
Disclaimer
For health care professionals in EUROPE excepted those practicing in France as the following pages are intended to all International health care professionals and are not in compliance with the French Advertising law N°2011-2012 dated 29th December 2011 article 34. Other health care professionals should select their country in the top right corner of the website.
Please note that the following pages are exclusively reserved for health care professionals in countries with applicable health authority product registrations. To the extent this site contains information, reference guides and databases intended for use by licensed medical professionals, such materials are not intended to offer professional medical advice. Prior to use, please consult device labeling for prescriptive information and operating instructions.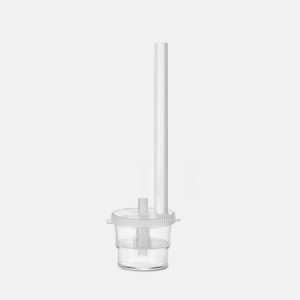 TrapEase
Designed for safe specimen handling, easy and convenient removal of polyps and to help prevent loss of polyps during suction.
TrapEase Quad Trap
Four Removable Polyp Chambers – designed to maximize efficiency by limiting the need for specimen transfer during a procedure
Large Numbered Chambers
Parabola Slot Design – chambers stay in place during procedure and remove easily for polyp transfer
Safety Screen – designed to prevent loss of specimen and allowed collection of a fifth specimen
TrapEase Single Trap
Single Chamber
Safety Screen – designed to prevent loss of specimen
Convenient Removal – lift polyps directly off the screen
---
CAUTION: U.S. Federal law restricts this device to sale by or on the order of a physician.
Added to Your Shopping Cart
Product Availability by Store Location