text.skipToContent
text.skipToNavigation
Disclaimer
For health care professionals in EUROPE excepted those practicing in France as the following pages are intended to all International health care professionals and are not in compliance with the French Advertising law N°2011-2012 dated 29th December 2011 article 34. Other health care professionals should select their country in the top right corner of the website.
Please note that the following pages are exclusively reserved for health care professionals in countries with applicable health authority product registrations. To the extent this site contains information, reference guides and databases intended for use by licensed medical professionals, such materials are not intended to offer professional medical advice. Prior to use, please consult device labeling for prescriptive information and operating instructions.
SpaceOAR Vue Hydrogel System
ID
SV-2101
Product review summary
SpaceOAR Vue Hydrogel System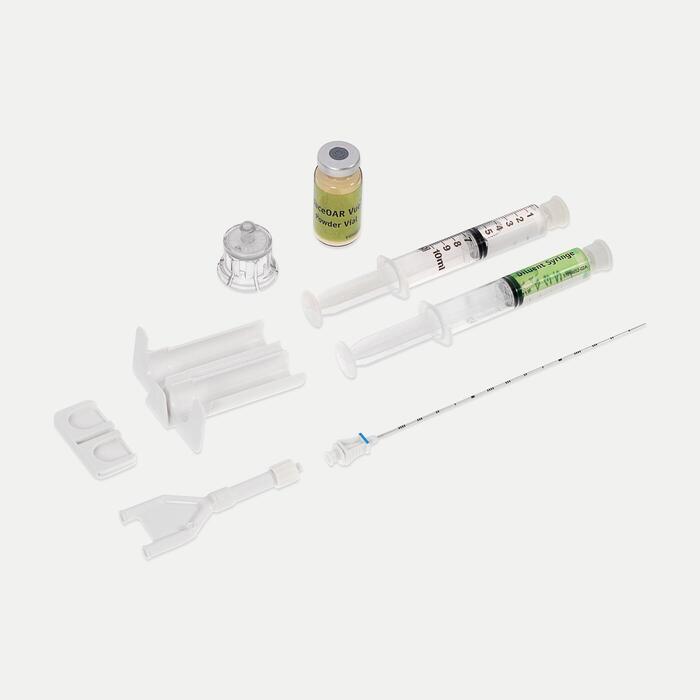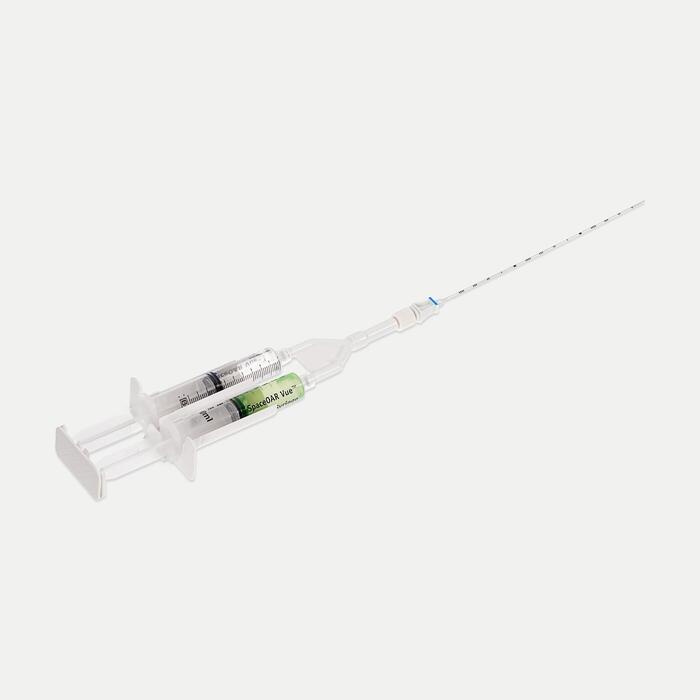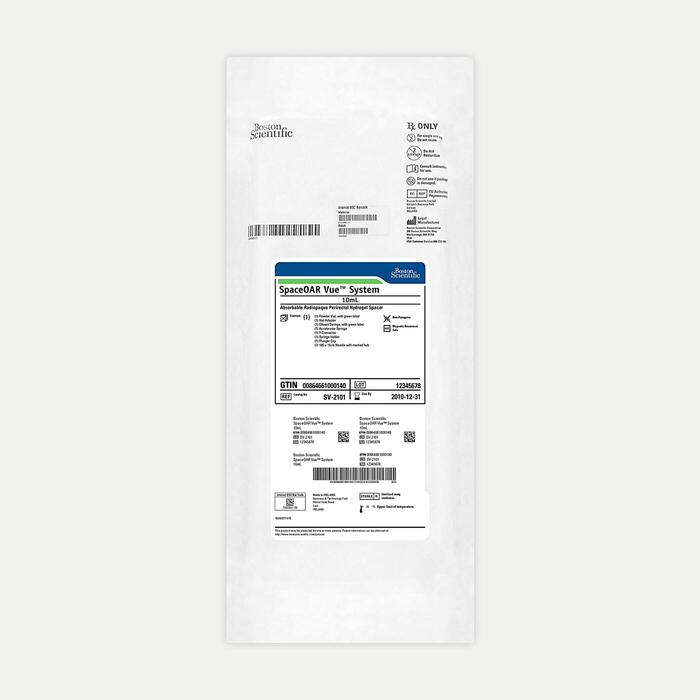 SpaceOAR Vue System is intended to temporarily position the anterior rectal wall away from the prostate during radiotherapy for prostate cancer and in creating this space it is the intent of SpaceOAR Vue System to reduce the radiation dose delivered to the anterior rectum. The SpaceOAR Vue System is composed of biodegradable material and maintains space for the entire course of prostate radiotherapy treatment and is completely absorbed by the patient's body over time.
Order #:SV-2101
Product Documentation
Instructions for Use
Instructions for use are found inside the product packaging. Please contact our technical team for additional support.
Contact Us